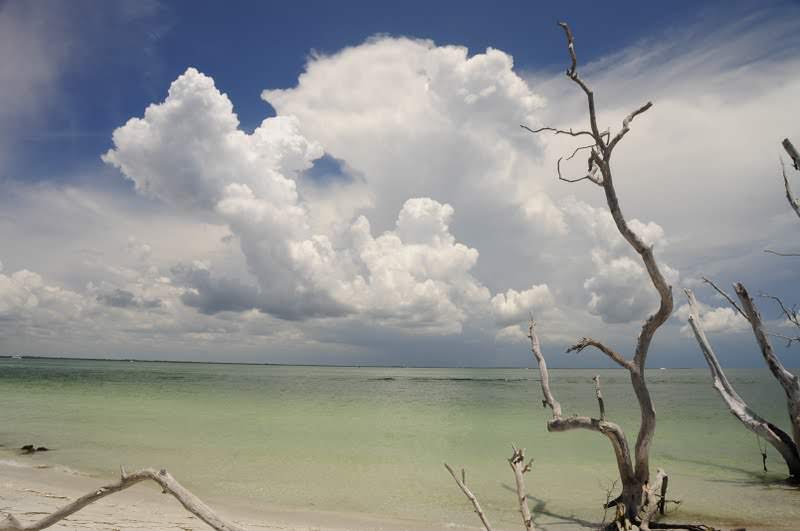 26 Jun

TIMES OF THE ISLANDS: Head in the Clouds: Amazing Summers, Things Above & Below Our Feet

Southwest Florida summer weather is here, along with all the beauty that comes with it―rain, clouds, lightning, flowering plants, mosquitoes, no-see-ums, rainbows, spectacular sunsets and warm water.

Afternoon summer clouds are stunning, dangerous, ever-changing and beautiful, a photographer's dream and a boater's nightmare, forming as heat rises over the Everglades. Marjory Stoneman Douglas once said that "there are no other Everglades in the world." Well, take that into consideration when you think of the wild weather patterns we get here in the summer. The heat rises over the vast expanse of the Florida Everglades and the clouds start to build, head a little farther to the north then out towards the barrier islands of Southwest Florida. We can watch these cumulonimbus clouds grow from 2,000 feet at the base to over 10,000 feet, sometimes in minutes. Boating guidance about building and bubbling cumulonimbus clouds is "when in doubt, chicken out," advice from the late Captiva fishing guide Butch Cottrill.