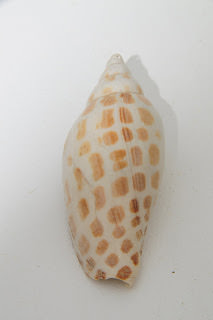 18 Feb

Last Day Everglades

I woke up to gray skies. The rain that was forecast found somewhere else to go. Low tide at Pavilion Key was at 8:32 AM. I wanted to take advantage of the tide and explore the far end of the Island, only accessible on low tide. I anchored out far into the Gulf and set out to explore a small piece of the planet I had never seen before. The shells on the island were plentiful. Worm shells were found on a stretch of beach that you could only get to on this low tide. The island was beautiful, with sea grape trees going to the shore. I happened to find a rare Junonia shell. This is the most sought after shell of shells in this area and this particular shell is one that I will treasure for a long time. It is the "Holy Grail" for shell collectors in Southwest Florida and I now have two in my possession.

This morning on the beach was outstanding.A definite highlight was just walking on the low tide line and then watching the tide roll back in.

The tide was now in flood stage. I decided to go to nearby Little Pavilion Key and explore. On a high tide this little sandbar of an Island is covered with water. But for now the little Island was a fun place to explore for shells.
The tide was telling me it was time to head back. I picked the boat up to speed and went up Rabbit Key Pass, between oyster bars, weaving by mangroves, until I got to the Lopez River. I pulled off the throttle, looking at the Lopez river, thinking I could go up the Lopez just for a while. I put the throttle down and got my boat up to step and headed back to Chokoloskee, reluctantly. I thought…. I will be back as soon as possible, then took one more smell of everything in front of me and took a picture in my mind.