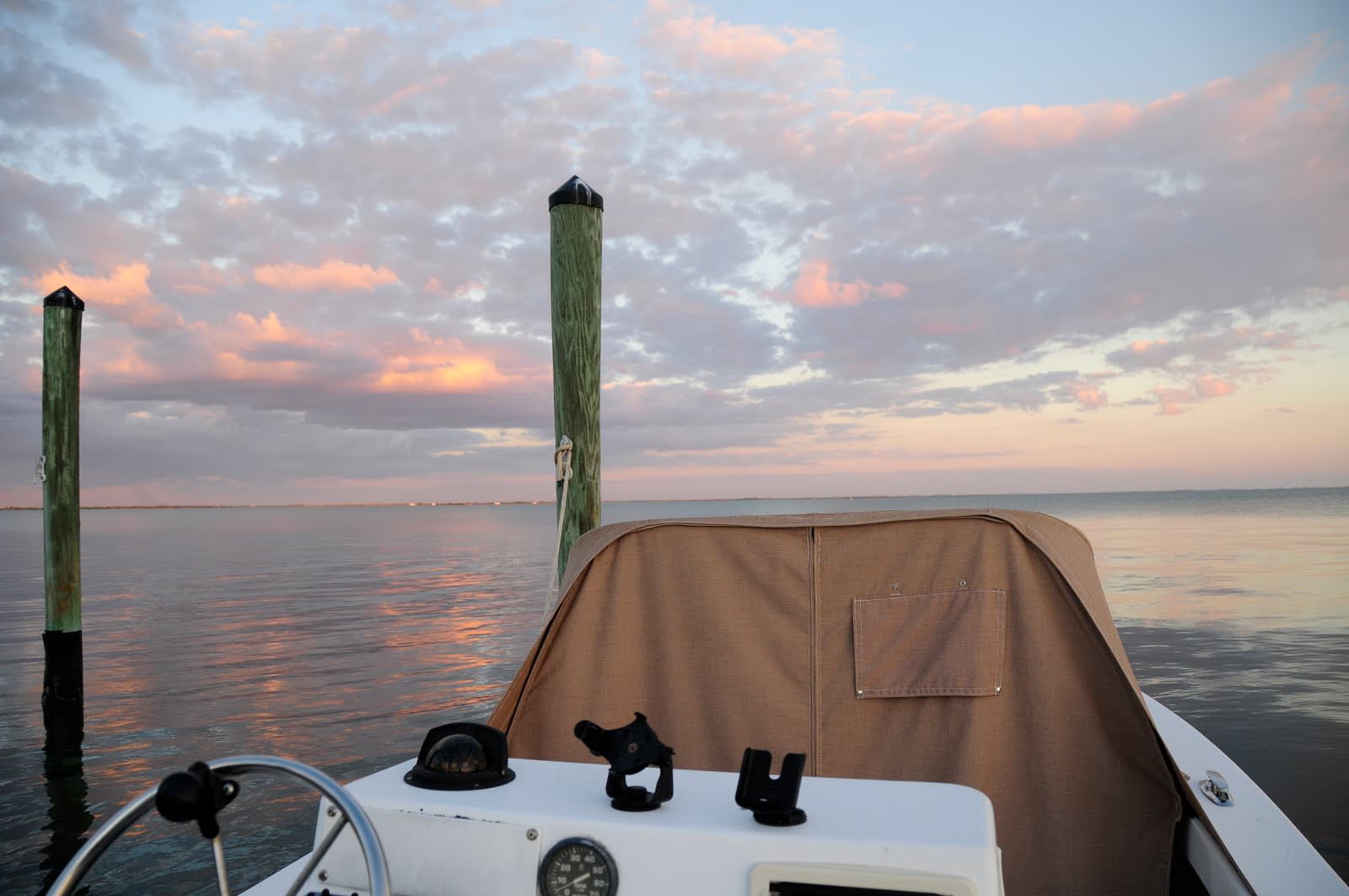 04 Dec

Fun Exploring with the Johnson Family

The day before Thanksgiving I had the most enjoyable charter with the Johnson family. I always look forward to exploring with them. They are always up for a new adventure. Early that morning on my way to Captiva from Cayo Costa I noticed a large amount of lightning whelk shells on the sand flats. The tide was every sheller's dream with a negative low tide . We travelled out to a sand bar where the shells were absolutely amazing. Most of the shells were alive so we could not collect them, but some excellent species were collected. We observed on the sand flat live lightning whelks, banded tulips, horseshoe crabs, beautiful starfish and unbelievable bird life. Mellisa loves taking pictures of the bird life and on that day she filled her camera with bald eagles, osprey, willets, great egrets. white pelicans, brown pelicans, great blue herons and the elusive belted king fisher (I had to admit I was jealous of that shot for sure).

After spending the morning on the sand flat we traveled to North Captiva for lunch. After lunch we went to Cayo Costa Island for an afternoon of shell collecting. The beach and weather was perfect. Brian found many great olive shells and Nancy found a very nice moon snail, also called sharks eye (her favorite) but she managed to take home four of these beautiful shells. Melissa walked the beach taking great photos of the birds and landscape. She also took a little side excursion in a kayak for the first time and captured some great photos. Both her mom and dad were surprised. I always look forward to taking this family out.