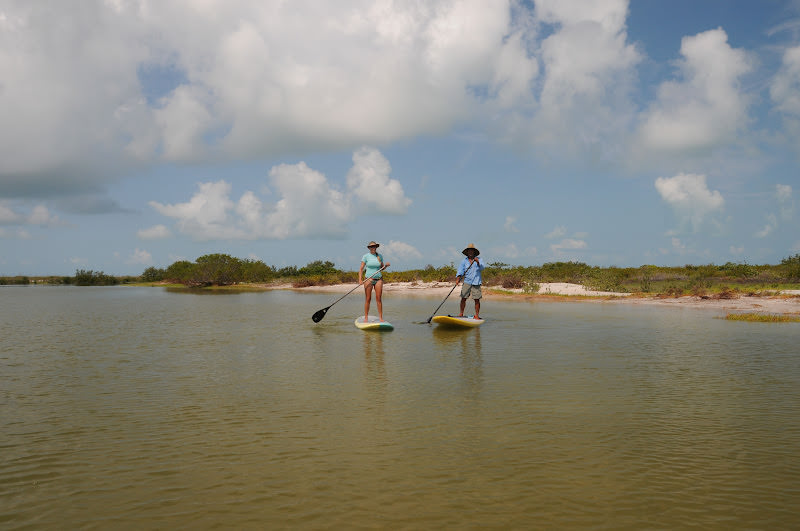 18 Jul

Flow Paddle Tours and Captain Brian

I recently went exploring via paddle board with a long time friend, Kim Hull, of

Flow Paddle Tours

, and her friend Alecia.  Kim is a marine biologist, excellent photographer, paddle boarder and has been studying dolphins in the Pine Island Sound Area for over fifteen years.  While paddle boarding we had a great time talking about cameras, dolphin, paddle boards and the future of our businesses.  After paddling, we took a break and shelled the beaches.  Kim found an Albino Fighting Conch which I am sorry to say that I did not get a picture of.  She captured the photo above of me holding a live Albino Lightning Whelk which we returned back to the water.  Kim is a true water person who has helped me with my photography and is always a knowledgeable resource of marine life.  I look forward to the next excursion on the water.