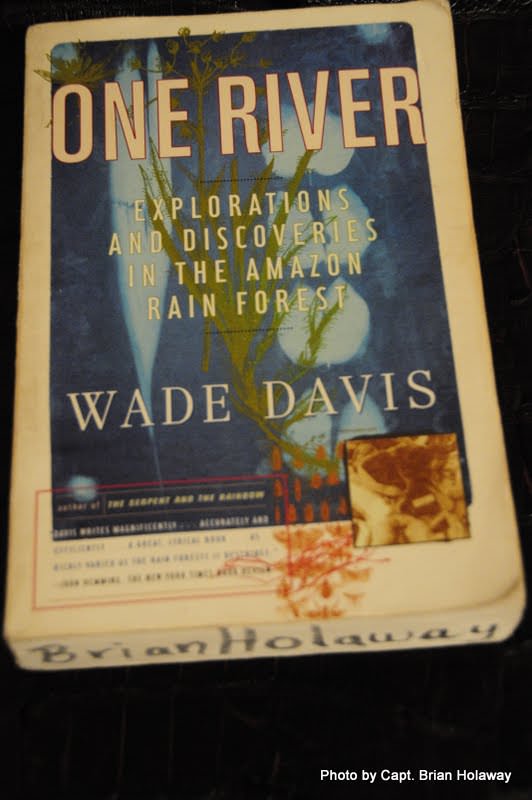 22 Jan

Capt. Brian in the Amazon Circa 2000

Last Sunday I had the opportunity to meet Wade Davis and listen to him speak about his most recent book, Into The Silence.  Wade Davis is the author of fifteen books and an award winning anthropologist who is an in resident explorer for National Geographic. He was also a student of my all time favorite ethnobotanist, Richard Evans Schultes. In my eyes, Schultes is the "father of ethnobotany" and one of the greatest plant explorers of all time. In the year 2000 I had the opportunity to travel to the Amazon Rain Forest in Peru and study plants in one of the many areas that Schultes had studied 50 years before.  It was the opportunity of a life time and it was all brought back into focus last Sunday when I met Wade Davis who wrote One River about explorations and discoveries in the Amazon Rain Forest.

Wade Davis inspires me in how I look at plants, people and cultures. 

THANK YOU Mr. Davis!